Meet The CM Buzz Writing Team!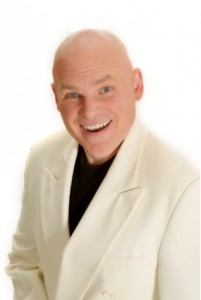 Barry Mitchell – Sevierville, TN
Barry is a professional children's and family entertainer, author, storyteller, and inventor of magic tricks.  Thousands of audiences and groups have laughed and learned through Barry's message, magic, and humor.  He has entertained for country music stars, Dolly Parton's Dixie Stampede, Nabisco's Oreo magic shows, the Magic Castle in Hollywood, the Magic Circle in England, and schools, churches and corporations all over America. Barry is also known as "The Entertaining Encourager"www.EntertainingEncourager.com www.barrymitchell.com
www.barrymitchellproducts.com
www.creativityatsea.com
CAROL WALLER – Hickory, Tennessee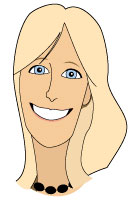 Carol is the Next Gen Pastor of Hermitage Church of the Nazarene in Old Hickory, Tennessee.  Carol graduated from Trevecca Nazarene College in 1991 with a B.S. in elementary and special education.  She spent 7 years teaching in various special education settings before resigning to stay home with her own children.  Along the way, she earned an M.A. in Administration from Trevecca and an M.A. from Vanderbilt University in Education. In July 2009, after finishing the course of study for ordination, Carol was ordained as an Elder in the Church of the Nazarene.
Carol is married to Michael, her high school sweetheart and best friend and they have three daughters, Anna, Sara, Rebecca,  and a son, Lucas.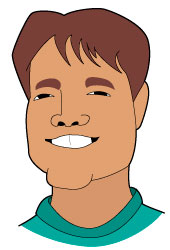 COLLIE COBURN JR. - Santa Maria, CA
Collie has been the Children's Pastor at First Christian Church of Santa Maria since July 2009. Before that, he grew up in Hesperia, CA, with two amazing parents and two younger siblings who are pretty awesome as well. He graduated from Hope International University with a B.A. in Intercultural Studies, and then from Wheaton College with a M.A. in Historical and Systematic Theology.
Collie is married to an incredible woman named Dana, who is a teacher and bakes him way too many desserts. Life is good.  Check out his blog Kidmin Life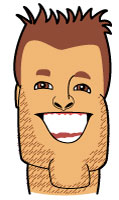 GREG FERGUSON
Greg is the Children's Pastor at Grace Community Church in Flower Mound, Texas. He has been a full time children's pastor for the past seven years. He has a bachelors degree from Indiana Wesleyan University in biblical studies. He has a beautiful wife name Rachel and three amazing kids Dominic, Paige, and Reese. Greg's heart is to reach the whole family building strong families.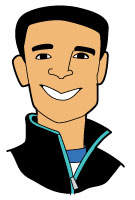 JESSE JOYNER – Richmond, VA
Jesse is a 2002 graduate of Taylor University (Indiana) and in 2007 he received his Master's of Divinity degree from Asbury Theological Seminary (Kentucky).  He and his family are based out of Commonwealth Chapel in Richmond, VA.   Jesse also travels nationwide as "Jesse the Juggler", where he teaches and entertains for churches, camps and schools .  Jesse uses his juggling as a channel through which he teaches about God's love through Jesus Christ.
Jesse lives with his beautiful wife Sarah & their daughter, Keziah, in Richmond, VA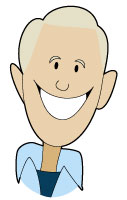 JEREMY MAVIS – Hayward, WI
Jeremy serves as the Children's Pastor @ Hayward Wesleyan Church in Hayward, WI. He graduated from Multnomah University with a Bachelor's Degree in Bible & Theology and Youth Ministry in 2003.    In conjunction with my role as a children's pastor,  he is working for The Wesleyan Church denomination and their department of Spiritual Formation in Children's Ministry.
Jeremy is  married for to Amanda Mavis and they have two beautiful girls named Sari and Macie.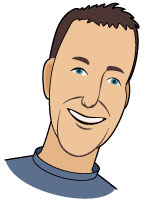 KEVIN SPEAR – Pendelton, IN
He is a designer, Illustrator and cartoonist. He has published cartoons since 1986 and designed books since 1991. Currently he works for a publisher as their graphic designer. He designs and illustrates activity books and teaching resource books for the Christian publishing industry. For several years, he was a designer and illustrator for "The Complete Idiot's Guide" series for Alpha Publishing
He is the author and illustrator of the book, "What'a a Bathtub Doing in My Church?"  Take a look at Kevin's work at KevinSpear.com
Kevin is married to Paula, who is the Children's Pastor at Madison Park Church of God.  He is also a volunteer Large Group Leader at MPCG.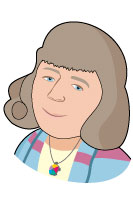 LYNDA FREEMAN - Comstock Park, MI
Lynda has served in children's ministry for 40 years – everything from directing a ministry at a church of 1600 to volunteering in the nursery. She loves children's ministry and is the author of About the Children's Department, has been a contributor for  Children's Ministry Magazine and for Your Church Magazine. She is currently involved in Children's Ministry with writing curriculum and consulting.  She is also a contributing writer for Group's Humongous Book of Bible Skits for Children's Ministry and Big Idea's Veggie Connections Preschool Curriculum.
Lynda has been married to Dave for 30 years, has two grown children, on daughter-in-law and two grandsons who are the light of her life! She absolutely loves being a grandma and writes a blog for grandmas just for fun!
STEPHEN HIBDON – Fullerton, CA
Stephen is an author and creative voice encouraging the church to embrace and unleash the potential of parents and the next generation on the kingdom of God. He has led youth and tween ministries for 14 years and currently serves as J12 Creative Director. He continues to be a favorite communicator at events because of how he mixes his unique humor, guided sensitivity to the Lord, and passion to allow God to bring life changing results.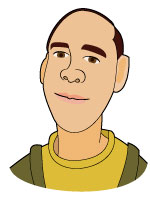 TIMOTHY SHIELS – Northern Ireland
Tim is a Children's Pastor at Cornerstone City Church in Derry, Northern Ireland. He is a passionate communicator who seeks to motivate children to be all that they can be when they live a life for God, through God and with God.
Tim is married to an incredible woman named Jennie and together they have 4 amazing children. Sian (10) Oisin (10) Aoife-Mo (6) Cadhla (1).  He is also a very enthusiastic marathon runner.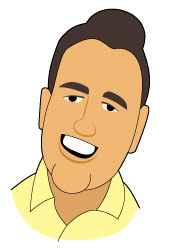 ROBERT SHEPARD – United Kingdom
Robert to married to Dawn and they will be celebrating their 6th Anniversary soon. They live in Crawley, West Sussex and are a part of Southlands Church, Horley. He has been a part of the Kids Ministry team for two years now.  They are actively involved in AWANA and Children's Church.
Robert and Dawn don't have any children yet but know God's plan surpasses all and He knows the desires of their hearts.