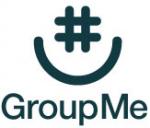 GroupMe lets you sign up for a group chat via a mobile web interface. Each GroupMe chat is given a unique number that texts you, "You just created a new group on GroupMe! Now add some friends by replying #add with your friends' names and numbers."
Texting that unique number sends your SMS message to everyone in the group. Users can also institute a group voice chat by calling their group's unique GroupMe number.

StoryJumper is a site that gives parents, kids, and authors a fun set of intuitive tools for writing and illustrating kids stories. The goal is to inspire anyone that's ever wanted to write a kids story to get started.
Turn your photos & videos into pure amazing.
Animoto automatically produces beautifully orchestrated, completely unique
video pieces from your photos, video clips and music. Fast, free and shockingly easy.

Kickstarter is the largest funding platform for creative projects in the world. Every month, tens of thousands of amazing people pledge millions of dollars to projects from the worlds of music, film, art,technology, design, food, publishing and other creative fields.
Kickstarter is a new form of commerce and patronage. In our world, the best way to inspire support is to offer people great rewards. Everyone loves limited editions, one-of-a-kinds, and fun experiences (parties, screenings, balloon rides!). Spend some time brainstorming your rewards and people will respond. No one needs another coffee mug.
Brainstorming
the easy way – Online mind mapping software for innovative people.
Mind mapping is a popular planning technique with application for creative thinking, projects, ministry goals, and presentations.
Share and Collaborate – Exchange ideas and manage tasks easily over the internet in collaborative ministry projects, regardless of location.
Mobile and Offline Access – Be productive anywhere, anytime with mobile applications.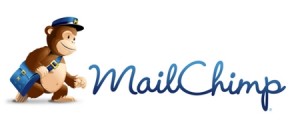 MailChimp Will Help You

Remember and recognize our volunteers special days
Get an email reminder that one of your VIP's is about to celebrate a birthday or anniversary

Umm…. free countdowns? Tell me more!
That's right. Free. No Tricks. No gimmicks. Stop by regularly to get fresh, hot countdowns that you can use in your presentations. They're perfect for concerts, special events, church services, youth groups children's ministry, conventions, meetings, hoe-downs and more! And the best part is…
THEY'RE FREE! So go ahead, scream like a cowboy. YEEHA! And then send out a mass email to all your friends telling them the good news so we can keep this thing going.

Welcome to BibMe! The fully automatic bibliography maker that auto-fills. It's the easiest way to build a works cited page. And it's free.
| | |
| --- | --- |
| | Search for a book, article, website, or film, or enter the information yourself. |
| | Add it to your bibliography. |
| | Download your bibliography in either the MLA, APA, Chicago, or Turabian formats and include it in your paper. It's that easy! |