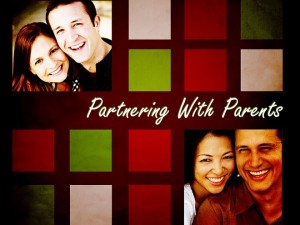 Have you ever had one of those moments where a parent comes to you and asks you for your advice on something that you really are clueless about? I remember a time when I had just completed my first year as a Children's Pastor in Dayton, Ohio. My wife and I had only one child and she was only two years old. Sitting across the table from me is a mom in tears. She's desperately seeking answers to how she can work out a particular issue with her 11 year old son. I remember this time vividly, because it was one of those moments when I actually said what I was thinking (generally not a smart thing). I asked this mom why she thought I'd have the answers. I have one two-year-old daughter. I really know nothing about 11- year-old boys apart from being one a long time ago. I told her that she really needed to seek out advice from a dad or mom of a teenager. I remember her shocked look as she slowly stood up and walked out.
Ok, first off, you have to forgive me. That was over 13 years ago and a lot of things have changed in the past 13 years. I'm now the father of six. I have since then completed a Marriage and Family therapy degree (discovering how much damage I could have done at that moment). I've seen, talked with, and even helped hundreds of parents since that time. I look back at that moment and cringe. I cringe because I now know that as a Children's / Family Pastor of a church we do have some responsibility to help the parents of our church. As a matter of fact, I don't know a Children's Pastor today that wouldn't say that our primary roll needs to be equipping our parents to BE the spiritual leaders of their home.
Now, after over 16 years in family ministry, I've come to feel very strongly that there are 3 roles we play in helping Christian parents. Here they are:
Provide guidance
This poor mom wasn't coming to me to so that I'd give her the "magic bullet". She knew that I had not raised an 11-year-old boy; however, she needed help nonetheless. She was coming to me for guidance and hope. As we minister to families, one key role we play is steering our parents to the resources and help they need.
Provide Support
Many times, our parents simply need to be encouraged. I talk about it all the time around my staff and leaders. When we encourage parents we literally put courage into them. Most parents simply need to know that they're not alone. We are here to support them in words and deeds. Reggie Joiner calls this "the echo". We are the other voice in the life of kids saying the same thing that dad and mom are saying.
Provide Practical Resources
We also play the role of providing practical resources for our parents. I use the word practical in that too many times we convince ourselves that a take-home page on a half sheet of yellow card-stock is practical. Come on… we all know that it's not. 90% of these never make it out the doors of the church and those that do get filed on the van floor. Practical tools are useful, convenient, and action orientated. The resources we offer need to actually be used by the parents. (Go figure.)
Ok, so it's time to evaluate how you're doing. As a Children's Pastor / worker / volunteer, are you offering solid guidance to your parents? Are you "putting courage into" them? Are you providing practical resources and tools? What's one thing that you can do this week to step it up?
Looking for a practical tool to offer your parents? Check out The Family Road Map eBook.  (LINK-http://joedmcginnis.com/the-family-road-map/)
Joe McGinnis is the Family Pastor at Fellowship Bible Church in Chagrin Falls, Ohio. He blogs at www.JOEDMCGINNIS.COM . He's also the co-author of Year Won with Craig Jutila and the Family Road Map, a step by step guide for planning the purpose and direction of your family.