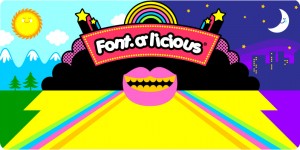 Creating attention getting messages is part of what we do as Kidmin leaders. We use both electronic and printed communication to get and hold the attention of our audience. One of the best ways to do this is to use creative, FUN fonts in our pieces.  These particular fonts are great and can be used as titles, headlines or bullet points.
Caution – Caution – Caution: When you begin downloading these fonts, be careful to find and click only the correct download button.  There may be multiple adware buttons on each page.  The actual font download button is typically the smallest button which says "Download." Avoid the adware buttons.
With the caution issued you are ready to add these fonts to your arsenal:
Badaboom – The name says it all! Fun! Fun! Fun
Bang Whack Pow - Bang Whack Pow has an angular look that is clean and very functional.
Chinacat - China cat may initially look familiar…it shares some traits with Comic Sans.
Edmunds – Edmunds has a true western feel and is great for any Cowboy themed event.
GrilledCheese – One of my favorite sandwiches served with fresh tomatoes. Oh, sorry I got distracted. This is a font you're going to love. Fresh & FUN!
Grobold – Certainly one of the stars of this list. Check it out for yourself.
KB Planet Earth - KB Planet Earth has the feel of a hand written note. It includes both upper and lower case letters.
Komika Display - Komika Display has the feel of a comic book! I love comics. It includes 10 different styles for you to choose from.
Kronika - Kronika has a very straight, clean, yet fun look that can be used in a variety of applications.
NeNe WeNo – Ne Ne WeNo has the feel of "Diary of a Wimpy Kid" and we know the appeal that book has!
Rumpelstiltskin – With a name like that how can it not be great for Kidmin?
Soup of Justice – Truly a SUPER font! I love heroes and comics, so this font is one of my "Super Friends."
Walibi – Bold, brash and shouting out loud!
What are your favorite fonts?  Share your thoughts by leaving a comment!