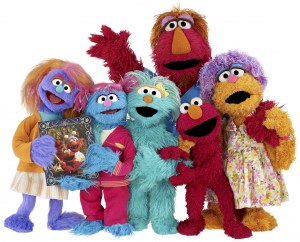 Whatever we call our Sunday morning experience – Sunday School, Children's Church, Kidstuf, Kids Worship, Kid Zone, etc. we should share a common goal – Grow the Attendance. In order to achieve this goal we must work toward making the experience appealing to new guests while at the same time focusing on keeping our regular attenders interested. We might consider this goal similar to balancing ourselves on a unicycle while juggling flaming torches – now that would attract some attention! Seriously it can be a tricky proposition that takes a great deal of planning, preparation and practice.
There are also some definable obstacles that stand in our way:
1.       Elementary Kids Don't Drive – or at least they shouldn't! This means we can't simply focus on our own ministry. Get involved in the bigger picture of what happens on Sunday. Share ideas that could improve the adult experience with the entire staff. Make a point to meet and engage parents on Sunday.
2.       Too Cool for School – once our kids reach 4th or 5th grade they can begin to "check-out" mentally and then physically from our programs. Two ways we have found to combat this include programming for the oldest kids in class and engaging them in real leadership positions. These positions can include: Worship Team, Tech Team, Puppet Team, Decorating Team, etc.
3.       Church Shoppers/Hoppers – some parents are simply drawn to the latest and greatest. While there is no way many of us can compete on a presentation level with the Mega-Church down the street there is something we can do better: The Personal Touch – small venues have the advantage of being able to truly connect with families on an intimate level – make it a priority.
Keeping regular attenders interested in coming back starts very simply – Model Christ's Love. Love on kids and help them connect to others in the classroom. Get to know your children's life away from church. What are the activities they are involved in? How are they doing in school? What are the challenges they are facing personally? When a child knows they are valued they will have a desire connect regularly.
Well, this is an introduction to a series on ways each of us can be intentional about building our attendance. Be sure to check out the next entry in this series "Connecting with Parents"