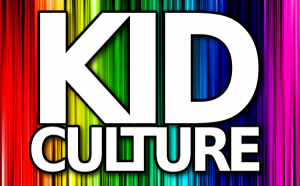 I am the father of six so staying connected to kid culture has never been a difficult task for me. Also, the fact that I pretty much love cartoons, toys, games, etc. gives me a natural bent toward kid stuff. However, I know there are Children's Leaders and volunteers that may be a little more removed from kid culture than myself. With that in mind I thought I would share my Top Five Ways to Know Kid Culture:
1.       TV – Yes, I know with all your exercise & yoga plans this may be difficult…but suffer for the cause. Seriously, watching the television shows that kids watch will tell you a lot about culture and it will also give you something to talk about with new kids.
2.       Music – Yes, there is certainly a lot can you can learn about pre-teens when you listen to the music they enjoy. Ok, I know that listening to one more "boy band" may be a special type of punishment but push through it for the greater good.
3.       Movies – Now, this is no struggle for me as I truly look forward to the next Disney or Superhero movie to be released. This summer alone we need to have seen Planes, Monsters University, Despicable Me 2, Man of Steel, The Lone Ranger, Pacific Rim, R.I.P.D., After Earth, The Wolverine, Percy Jackson: Sea of Monsters, Epic, Turbo, & Smurfs 2.  Wow!
4.       Clothing – Once they reach an age where mom is not dressing them, kids can reveal a lot about themselves with what they wear. Who or what is depicted on their shirt? What colors are "hot"? What group of people do they emulate?
5.       Mall – Take a seat at the mall and people watch. Watch how kids interact with their parents. Watch how they interact with other kids. Watch what stores they drag their parents into. A simple trip to the mall can be very revealing.
As we attempt to minister to an ever changing culture we must know the culture. Missionaries spend months or even years preparing to enter the mission field. Our mission field is just outside our door. How much study and preparation are we doing to connect to the culture?