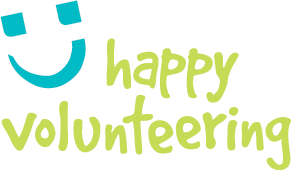 Volunteers that serve with a smile and love what they do are the key to long-term success in ministry. Our goal is to help volunteers discover what they are passionate about, what they love doing and then to place them in a position that matches their passion and skills. When we can successfully do this the volunteer is happy, fulfilled and on their way to becoming a LIFER! If this process is skipped it can lead to  frustration, hurt feelings, and short-term volunteerism.
So how do we discover their love and match them with the appropriate position?
Initial Interview – completed application and one-on-one interview.
Job Descriptions – provide detailed job descriptions that lay out responsibilities and expectations.
Time – there is no substitute for spending time with an individual. This demonstrates our interest in them and clues us in to what they enjoy doing. This goes beyond the initial interview.
Start Small – once we have discovered a potential match place the volunteer in a role that meets their passions and skills – but start small!
Evaluate and Encourage – observe the new volunteer and follow up with a meeting to discuss how things went – share words of encouragement
Teach & Coach – once you believe the match is right begin providing additional materials to help the volunteer grow. Set up regular coaching meetings to continue evaluation and encouragement.
Rewards – great companies recognize and reward their best people. We should follow that example by recognizing and rewarding our volunteers. A reward can be as simple as a thank you for a job well done or as elaborate as an invitation to a "Volunteers Only" banquet.
It takes more work to recruit and train a new volunteer than it does to recognize and reward an existing volunteer. Our ministries should not be a revolving door of burnt-out, disappointed and discouraged former volunteers. The steps outlined above can help us to get the best volunteers and keep them in a position that they love. What do you do for your volunteers? Leave a comment and let us know!