Well, I just got up from the table after playing another board game with my kids. Today I want to share two of our new favorites and encourage you to explore the board gaming hobby as a family. My last post mentioned the idea of building family traditions and board gaming has certainly become a tradition both in our home and in our ministy.
Our youth ministry kids have played Risk in 12 different states and foreign countries while on mission trips. Now, I know Risk is certainly not a new board game. In fact it's been around since I was a kid – a long time ago! But, we still laugh about some of the stories of our Risk adventures years later.
So, here are two of our new favorites: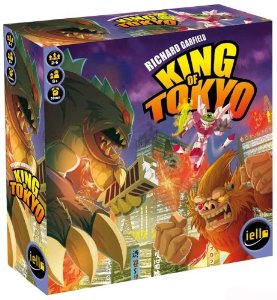 "King of Tokyo" – do remember the first time you watched a cheesy monster or alien movie? Think King Kong of the 60′s or a alien invasion movie from the '50′s. I loved cheering for King Kong as he held tightly to Fae Rae while atop the Empire State Building. There's something about a fun monster or alien movie that makes us laugh and cheer for the bad guy even as the humans attempt to thwart the attack. That's the background for "King of Tokyo" which is a fun family game involving monsters, dice and power cards. It's really simple, choose a monster and work to score the most victory points or eliminate the rest of the monsters from inside the city of Tokyo. Our family rolls the dice and cheers as we score hearts, energy cubes or hits on the other monsters. My personal favorite "The King" alias King Kong. This is a really easy to learn game that plays quickly and holds the potential for lots of fun.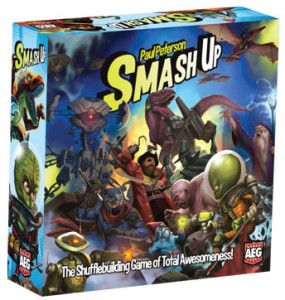 "Smash Up" – a card game that includes Aliens, Pirates, Zombies, Tricksters, Wizards, Dinosaurs, Robots & Ninjas. Each player gets to choose two factions to combine into their battle deck. The art work is fun and the individual powers of each faction create a unique game everytime. "Smash Up" is simple to learn, quick to play and FUN! This is a card game that we have just started playing and already we can't wait for additonal factions (new groups) to be added in future expansions to the game.
Again, let me encourage you to take the plunge and begin playing some unique games with your kids. Both your immediate family and your church family. Laughter will ensue while memories are made.  Be sure to support you local game store! But, if that's not an option visit www.CoolStuffInc.com to find both of these games.  So, what are you playing? Leave a comment and let us know!