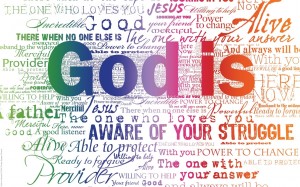 Whose Reputation is More Important?
A question that
recently popped into my head totally out of the blue was whose reputation is
more important to me?
Let me put it
this way: Would I like to be remembered as a great KidMin servant or remembered
as a son who pleased His Father and happened to be a servant in Children's
Ministry? Do I put my children's ministry above everything else so that I can
feel the pleasure of man or do I prefer to feel the pleasure of God?
In thinking
about this, I truly hope this is not the case with me and I like to believe
that my life, first and foremost is lived in a way that sees me in the will of
God and secondly, it brings pleasure to Him. When my priorities line up this
way, the rest falls into place so simply because when we find ourselves in the
will of God and have His pleasure on us, we remove ourselves from the equation
and it suddenly becomes about everyone else around us.
If, for a second
we think about Jesus taking on death for our sakes. He never even thought about
Himself in the process. All he ever wanted to do was to bring glory to the
Father by doing His will. In Matthew 26:36, we read:
"My Father, if it is possible, may this cup be taken from me.
Yet not as I will, but as you will."
Jesus
removed himself from the equation and in doing so we all know how this played
out. His intentions and His priorities were in line and He was happy to see
people even humiliate Him and trash His name because He believed and He knew He
was living in the will of the Father.
This
is not intended as a session of finger pointing in any way and believe me when
I say; this is written for my benefit as I stand head of the queue. Children's
Ministry is something I feel passionate about because I know it is something
that God has called me to. It might not be easy all of the time, but it does
get easier every time and it is certainly enjoyable and something that brings
me pleasure and all I can look to do is to reciprocate that pleasure. If the
process changes in any way, it is not my reputation that stands to get harmed
but the children. However, the great thing is we can always ask for His help
and He will be only too glad to give it to us.
There
is a great quote from John Wooden: "Worry
about your character, not your reputation. Your character is who you are and
your reputation is who people think you are."