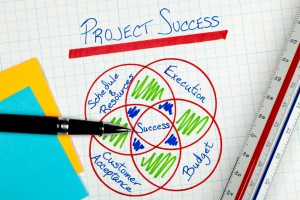 As Easter quickly approaches I thought we would share the 4 Big "I's" we start with on every event. How we approach each of these goes a long way in determining the success or failure of the event. The old saying of "aim at nothing and we will hit it every time" is an adage that can definitely be applied to event planning. Personally, I enjoy planning and executing "big" events. As we begin planning and watching all of the pieces come together is like a big board game to me (BTW – I love playing board games – particularly Euro games).
Idea – What is the goal? What will make the event unique? What is the theme? Who is our target audience? Are we hosting an annual event or are we starting with a totally new idea? Should we tweak an event that we've held in the past?
Interest – How will we create interest in our event? Why would someone want to attend? What are the benefits of attending? What will be the "take away" for attenders?
Initiate – Early in the planning we must initiate contact with our potential volunteers. What positions will we need to fill? What will the job descriptions look like? What skills are we looking for in each of our volunteer positions? How many volunteers will this event require?
Invite – Answering the above questions will drive what type of publicity we design for the event? Theme? Audience? Benefits? Answering each of these will certainly shape our promotional material. Statistics and personal experience both shout that a personal invitation is the best way to encourage someone to attend an event. With that in mind we find that creating an postcard invitation for our members to give to others is one of our best tools.
As we move into Spring and all the events that come now and this summer proper planning and execution is a key component to success.  What would you add to this list? What are the questions that you ask as you plan? Share your ideas by leaving a comment!