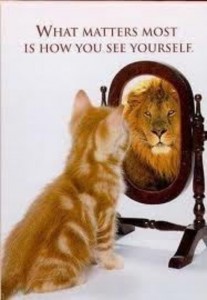 I have often wondered about the lasting effects bullying can leave on children. I hate to see children, who were once confident, eager and fun become withdrawn and fearful. It is this very scenario makes me more determined to see our children rise up to be everything they can be in God.
I so want to see our children grasp tightly the word of God and to strengthen themselves in encouragement from them. They have been called to do mighty things not to be fearful and to shy away.
I know this truly sounds like a "pie-in-the-sky" thing and the one thing we are all striving towards. But this has been burning on my heart for a while as I watch one of the children in my group shrink back in such a way. He has just started a new school recently and started being bullied not long after. He has a good group of friends and has discussed with his parents and I know this is being dealt with but it is painful to see him not being the person he once was. I know God's word tells us He will restore the years the locusts have eaten and this is what I am praying for.
I recently recall watching a short video from The Skit Guys called God's Chisel and the message was about getting an understanding across that God does not make junk and it is about how we see ourselves and believing in the inner us ~ if this makes sense.
One better way to explain this is by scripture and 1 John 4:4 sums it up:
"You, dear children, are from God and have overcome them, because the one who is in you is greater than the one who is in the world."
I also like to believe Ephesians 2 is a great encouragement shout with passages such as:
"For you are God's handiwork, created in Christ, Jesus." And then further on:
"And in him you too are being built together to become a dwelling in which God lives by his Spirit."
I know that it is all a journey in getting this across to our children and seeing them believe everything that has been laid out for them but it is a journey I am enjoying and look forward to with each lesson we take on. But what I look forward to even more is being able to ask our children to calm down and allow others to answer rather than trying to force answers from them and take part in the lessons.