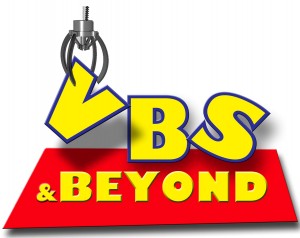 Will you be hosting Vacation Bible School? Will you be the Director for VBS? This month we will be offering reviews of some of the top VBS Curriculum providers. As we prepare to release those reviews I thought some general tips and ideas would be helpful. With that in mind here are our Top Ten VBS Ideas:
#1: VBS is worth the Investment!
As fewer churches seem to be offering VBS because of the challenges remember that it's worth the investment. It will take time, volunteers and money to make it successful but it's worth the effort. The vast majority of decisions for Christ happen at an early age. VBS is targeted at this age group. Also, there are many intangible benefits to our churches that do host VBS.
#2: Keep the Main Thing the Main Thing
I love all the creative VBS themes and it make it a lot of fun to produce the event. One caveat is that we should never lose sight of the Main Thing – sharing Christ with kids. Be sure that the theme is not the primary focus of VBS.
#3: Don't be overwhelmed by Decorating
Many of our VBS themes come with great decorating suggestions. The decorating will add to the event but don't allow the decorating to adversely impact the time and effort placed in preparing to teach.
#4: Teach the Bible and Love Kids
Use creative methods to teach the lesson but keep the focus on the Bible. The theme can be fun but keep our focus on the scriptures. Let kids know that they are the reason we are hosting VBS and let them know we are glad they are here.
#5 Games = Fun = Memorable Moments
While every game does not have to have a teachable lesson we should be intentional about utilizing our game time to help kids remember the lessons.
#6 Crafts should be something a Kid is proud to keep
Put in the extra time and dollars to make crafts that an older child will be proud to own and keep.
Tip #7: Keep Kids Moving
Short periods of time in multiple locations will keep things exciting and help kids to stay focused.
Tip #8: Scripture Memory is Important
With all the excitement and activity of VBS we can sometimes forget to do the important things. Help kids to hide God's word in their hearts.
Tip #9: Take Time to Pray
It's so simple but so often overlooked.
Tip #10: Remember God is in Control
Be ready for God to do something extraordinary this year at VBS! What are you Top Tips for VBS? Leave a comment and let us know.