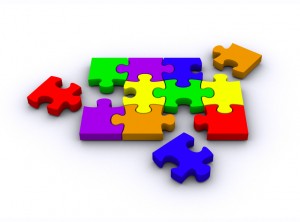 As we begin the New Year it is usually a time of assessment and reflection.  With that in mind take a look a these two questions.Would you like to have everyone onboard with your ministry vision and goals? Would you like to hear others articulate "where we are going" in ministry?
Recently I had a CMBuzz reader contact me with some planning questions and I thought I would share my two-cents today. Why a strategic plan? What's the purpose? How does it help?
First, a strategic plan is designed to help our ministries realistically assess our present situation, determine goals for the future, and then design a map for achieving our goals.
Too, often we are crushed by the tyranny of the urgent.  Sunday just keeps coming!
Taking the time to create a strategic plan can help:
Define values, vision, and mission
Establish realistic goals, objectives and strategies
Accomplish change
Solve major problems
Set ambitious but achievable goals
Ensure the effective use of resources
Attract and retain top volunteers who want to play on a winning team
Develop consensus and ownership among volunteers
Build and motivate strong teams to accomplish "ministry that matters".
Tell our story–past, present, and future
As we set out to create a strategic plan we should strive to be inclusive and invite the input of key players in our ministry.  Ownership of the plan will go a long way in determining it success and  helping everyone to be proactive in working to accomplish the plan.
In our next post I'll share more details of how to work through the process.