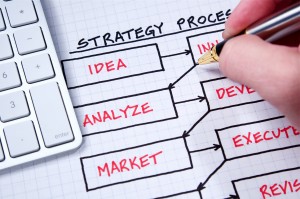 Setting Goals is a huge part of any strategic plan. Goals set priorities, goals help determine the allocation of resources, goals lead to healthy evaluation and goals get things done. This leads right into our second in a series on Strategic Plans. I promised to give you some details and these are the steps we've used successfully to create a Strategic Plan for our ministry:
Step 1: Pray
Sounds so simple and so "Elementary Watson." Yet, too often this beginning step gets overlooked in the process. If we seek God's direction and His plan for our ministry He will reveal it. Besides don't you think He's got a better plan than we do?
Step 2: Collect Information
A good strategic plan is based on numbers, statistics, and data. Get your hands on all the information that is available: These are the questions we use to determine where we are and the starting point for our Strategic Plan:
How many families do we presently have in our data base?
How many children are involved on a weekly basis?
How many children/families attend special events?
Do we have children attending whose families do not attend?
How many children live within a particular radius (5 – 10 mile)?
Where are our children on their spiritual journey?
Where are our parents in their role as spiritual leaders?
How many children came to Christ last year? How many were baptized?
Step 3: Analyze
Now, analyze all the information. Begin this process with just you. Review the information with an objective yet prayerful attitude. Evaluate what you learn from each response to your questions.
Next, include your leadership team. Let them evaluate and share their observations. Be sure to explain the concept of a strategic plan.
Share what you have learned with your Senior Pastor. Invite him to share his observations and suggestions.
Now, look at Successes and Failures – Use these questions as a launching point:
What is your mission statement? How are we doing?
Is your vision statement still up to date? Are we moving toward the goal?
Where do you see God at work?
What are your strengths? How can you use these? (think of practical things like a strong worship team, good small group leaders or an effective sports ministry)
What are your weaknesses? (be specific)
Are there any new opportunities that you can identify, such as a new area being built, a big event taking place.
What have been events that were well attended? What drew people to a particular event?
Which events were poorly attended? Why?
What are the three biggest successes of the last five years? What were the contributing factors?
And the five biggest failures? What were the causes?
What are the biggest needs in your ministry right now?
The goal at this point is honest evaluation which will lead to next steps.
We now have all the information we need to begin creating our strategic plan. Our next blog will dig a little deeper into the details and how to flesh out the plan.
Have you created a strategic plan? What steps and tools did you use? Leave a comment and let us know.