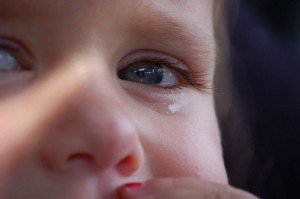 Our nation has suffered an incredible loss and children everywhere have questions and quite possibly fear. With the disturbing reports of the Newton shooting filling the daily news it is only natural for our kids to have questions.
Death is a fact of life, however many adults have difficulty dealing with it. With this terrible loss of young life many parents need help with knowing how to talk to their kids.  Here are six steps that can help us as parents discuss this topic with our children:
Be Honest. Share the truth about these events with age appropriate terminology. Attempting to shield our children with only half-truths can cause irreparable damage.
Don't Delay Discussing Death. Delaying can certainly do more harm than good. If we wait, others may tell our child or they will certainly overhear it in conversations. Getting the news directly from their parents is less frightening to our children.
Answer Their Questions. Many children are satisfied with the simple details. Others will ask a great number of questions. Allow them to ask their questions and answer them directly, we should be honest if we don't know answer.
Recognize Their Fear. Death can be a frightening concept for children. If your child expresses fear about seeing the news or talking about the events, don't force the issue. Comfort and reassure your child that even in light of this tragedy you are always there for them.
Let Them See Us Grieve. Children need to know that grieving is natural. Allow our children to see us cry. Emotional pain and expression is natural and our kids will know it's OK for them to express their emotions.
Share that Death is Normal Part of Life. When parents avoid talking about death while trying to protect their children it can lead to greater issues. We need to look for opportunities in the natural flow of life to share the truth. Children will accept and confront death if adults allow it.
Our children take their cues from us. When we are open and honest about hard subjects it helps our kids to deal appropriately with these issues.