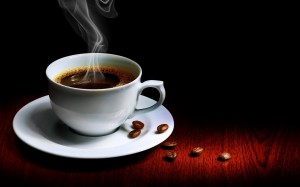 So what is your morning drink of choice? Coffee? Frappuccino? Big Gulp? For me it's a 44 oz. Coca Cola just about any time of day. Whatever your preference is it seems to quickly become part of our daily ritual. Have you ever thought about how much we spend on these luxuries? Take a look:
Coffee – The Consumerist cited Accounting Principals' latest Workonomix survey said the average American worker is spending about $1,092/year on coffee. Really? That is a lot of money!
Soda – Americans spend an average of $850 per household a year on soft drinks. Collectively, U.S. consumers spend over $65 billion annually on soft drinks alone, not to mention all the other sweetened beverages. (National Soft Drink Association)
Wow! That is a lot of coin for drinks!
Would you please consider investing the cost of one Cup of Coffee or one Soda in a project designed to help kids? On Monday we launched the Dream! Read! Live! project and I am unashamedly asking for your help. This is a project dear to my heart as an individual who experienced growing up in a family without means.
Right now we have a unique opportunity in the public schools based on across the board budget cuts and poor student performance. The Dream! Read! Live! project is designed to encourage kids to develop a love for reading and aid families with "at home" materials. Our goal is to reach over 20,000 students with the message of "Live Your Dreams through Reading."
Please visit our Dream! Read! Live! page for all the details and with a few simple clicks you can help us help kids! Thanks in advance for your support!