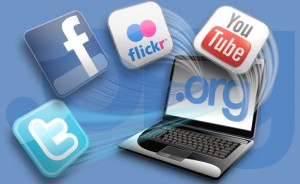 The best way to start my Ministry Social Media Campaign is:
Choose the best answer:
A. Start a friend page on Facebook.
B. Open up a LinkedIn account and search for leads.
C. Talk to your families and find out what kind of value messages they would like to recieve from you on a regular basis.
D. Study other successful ministry social media sites.
The Correct Answer is C!
The Wisdom Behind The Answer…
The wisdom behind the answer: How can we possibly create any kind of attraction if we don't know what our families want before we start? Don't start a Facebook page, start a business (ministry) Facebook page where people can like us. Don't start a LinkedIn account and look for leads, start a LinkedIn account and create a place where people can connect with us. It is important to do other research but that research means nothing if we haven't consulted your families first. Tweet that!
–JEFFREY GITOMER, adapted from The Little Red Book of Sales Answers