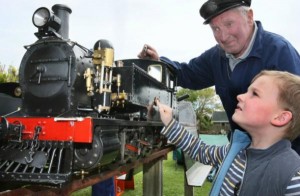 I am prepping today to preach in "Big Church" this Sunday. The title for my sermon is "Leaving a Legacy" and as I have been preparing it has me thinking about the senior adults that I have had serving in Children's Ministry over the years. They are awesome!
The key passage for my sermon is Psalm 71:17-18 Since my youth, God, you have taught me, and to this day I declare your marvelous deeds. Even when I am old and gray, do not forsake me, my God, till I declare your power to the next generation, your mighty acts to all who are to come.
Psalm 71 is also known as the Psalm for the Aged. As you read through the Psalm you hear David's cry to the Lord to empower him to share God's mighty works with the next generation. Over the years I have served with many Senior Adults who lived out this attitude. My encouragement to all of us is to seek out the mature adults who have a lifetime of experience and a vibrant faith. Give your students the opportunity to engage with these amazing senior saints.
We live in a society that worships youth and often dismisses the value of maturity. If we fall into this mindset we lose a valuable opportunity on both ends of the spectrum! Our kids need to meet and hear the stories of those who have lived a life for the Lord. Our Senior Adults need to know they are valued and still have something to give to the kingdom. As leaders of ministry we can bridge this gap.
How are some ways we can connect Senior Adults to Kids:
Small Group Leaders – Story Tellers – Greeters – Letters of Encouragement – Testimonies – Adopt a Grandchild – and more…be creative!
As leaders we can make the generational connection on both ends and the Kingdom benefits!