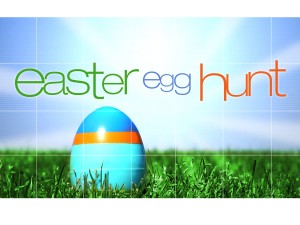 Trunk or Treat is done and Christmas plans should be in full swing.  So, what's coming up on the horizon? I know that there are many of us around the country who will host an Easter Egg Hunt? Will you be one of them? What is the number one question we need to ask if we are considering hosting an egg hunt? What is the goal? Is it outreach? In-reach? Just for fun? I think anytime we begin to plan to offer an event answering this question will go a long way to determining success or failure. For the sake of this article I am going to assume we are hosting a community outreach event.
Planning a successful Easter Egg Hunt will take time and money. How much of each will be determined by the "Why" or "Goal" of the hunt. With that in mind here is a list of steps to help plan a successful Easter Egg Hunt:
Five Steps:
Sure there are a great deal more than five steps, but these are the basic steps to consider.
1. Determine how many children you expect to attend. If you plan for too many or too few, it is difficult to adjust the day of the event.
2. Recruit volunteers to fill specific roles for the event. We will need pre-hunt prep staff, guest relations, crowd control, visual designers, and a follow-up team.
3. Determine what promotional materials we would like to use, and make them available to all our volunteers early. This will give them an advantage when guests  have questions about our programs.
4. Use decorations and costumes to make the event unique. Prepare visuals and obtain any other resources that will help create a sense of wonder and fun.
5. Promote the event several weeks or months ahead of time. Use email, Facebook, website, signs, banners, postcards and anything else that can let our community know they are invited and welcome.
Get ready for the "Big Day" by having a "Big Team" for the event. From beginning to end the assembling and training of our team is crucial. Casting vision for this outreach event is going to go a long way in getting volunteers to commit to being on the team.