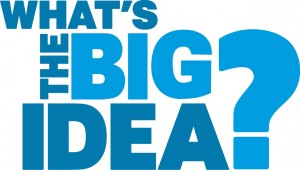 We all spend a great deal of time debating and working these three elements in our ministries: purpose, vision, and mission statement. The funny thing is that as important as these three are I think there are three BIG ONES that certainly stand as equally important but may often be overlooked or underutilized:
1. WORSHIP
Every weekend there are thousands of kids who are engaged in some type of children's worship experience. However, it may potentially be one of the things that stunt spiritual development in our kids. We must be careful to help our children to understand the weekend "worship" is simply a starting point to what God has in store for each of us. When we begin to help children and families grasp the idea that what happens at home and at school is also truly worship we will see much more spiritual health.
2. RELATIONSHIPS
Each of us were designed to connect with those around us. Kids in particular can are very open to connecting to others and growing quickly into a peer or mentor relationship.  Just watch elementary kids on a playground or at a public swimming pool. Typically they jump into interacting and playing together almost effortlessly. This is a wonderful opportunity within our ministry when we help foster and nurture their natural tendency to develop relationships quickly. While all of us may not be able to pull off a "Disney" experience each week we can be proactive in fostering healthy relationships within our ministries.
3. SERVICE
Connecting our kids and families to meaningful service should be a major part of encouraging spiritual growth. We were created to serve and we will be unfulfilled if we do not serve. Let's be intentional about seeking out and creating opportunities for our families to engage in meaningful service both within the church and within our communities.
So, what do you think? What would be your "Big Three"??? Leave a comment and share your thoughts.