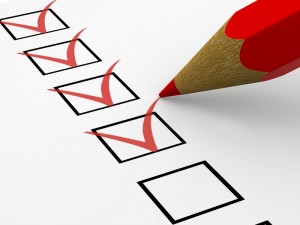 What questions do you ask as a team before you commit to an event? What are the essential elements that would cause you to say "Yes" to investing the time and money in a particular event? Do you look for a ROI – Return on Investment? How do you determine if the event was successful? What evaluation tools do you use to determine if you want to repeat an event?
Yesterday we held our annual Trunk-or-Treat and this morning these are the questions that are running through my mind.  Trunk-or-Treat has become an annual event for many churches and has quickly become a replacement for the traditional Fall Festival. It would seem that too often once an event is placed on the calendar more than once evaluation of that event is minimal.
Don't get me wrong, I participated in the Trunk-or-Treat event and my family had a great time with the games and the candy. Julie and I had an opportunity to meet and greet a large number of creatively costumed children who were having a fun time. My most pressing question this morning is "How did this event further our mission?"
I'm really not trying to be cynical, nor am I a Halloween basher. Personally I love the idea of costumes, candy and a carnival atmosphere! My questions revolve around how best to determine the success of the event and the ROI of the event. One caveat, we partnered with another church and the event was held on their campus…this certainly is having an impact on my perception.
So, my questions to you today are "Do you evaluate each event when it is completed? What questions do you ask to evaluate success? How do you determine your Return on Investment in time and dollars? Do you have an event on your calendar right now that could use significant evaluation? Get the conversation started by leaving your responses to these questions?