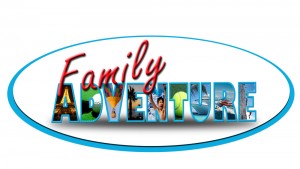 I sat down with our Family Ministry Team this week and began finalizing the calendar for 2013. Our goal this year is to more clearly communicate the meaning of an "Orange Church" to the entire congregation. While each of us have had opportunities to share the philosophy and direction with individual groups we feel like there really needs to be a clearer vision presented to everyone.  That is the "big picture" focus that is driving our 2013 calendar decisions.
Of course as each of us sit down with plans for next year there are certain events that are expected and immediately get placed on the calendar.  For our Family Ministry Team those events include (but are not limited to) VBS, Youth Week and Confirmation.  Along with those annual events we are adding for 20123 FX – Family Experience once a month and a Family Weekend Retreat.
Today I thought I would share a few of the details of our family weekend retreat titled "Family Adventure." The first questions we asked are what our the goals?
Get Families away together
Coach families on how to implement the Orange Philosophy at Home
Encourage families to meet and interact with other families outside the walls of the church
Have Fun!
So, what will that look like? This is a first draft of our plans:
Name of event: "Family Adventure" (Unless you have better name. Nah, I have enough "D" in me to say, that's the name!)
Cost for Leesburg: $40 per person includes one night stay, breakfast on Sat, lunch on Sat, and meeting room for our teaching time.
Date of event:  Feb 15,16
Time of event on Sat: 10-4
10-12 Kickball
12-1 Lunch
1-2 Teaching
2-4 Free Time: flag football game, ropes course
Well, that's a skeleton look at the first draft. We still need to flesh out Friday evening plans and many other details. I'll keep you posted as we move ahead in the process. I would love to see what many of you are doing for this type of event! Leave a comment and share your ideas.