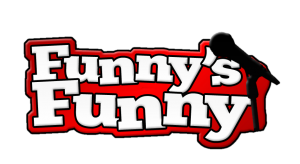 As leaders of ministry we all have multiple opportunities to speak to both individuals and groups of people. Each time we begin to share about our ministry our hope is that our audience will remember what we have shared and will take action based on what we share. I have found that one way to make information memorable is to use humor. So, I thought I would share a few of the best ways to expand our sense of humor and therefore improve our communication:
Watch with a SMILE – be aware of humorous situations that happen around you. Go to the mall and people watch. Watch for couples, stubborn children, and insufferable customers.  While these instances are not funny at the moment many will share the story with a laugh later. We can laugh as we watch.
Exaggeration – take a moment when you had an intense emotion and exaggerate the story that brought on that emotion. In most instances we get upset for the silliest things – so laugh about it.
Funny Faces – one of my boys thinks it is extremely funny to make funny faces at the car stopped next to us at a red light. The driver almost always laughs. Making funny faces can break down barriers and let's others know you are willing to take a risk.
Read Comics – the best part of the newspaper. I love Zits – anyone with teens in their home can totally relate.
Remember being a KID – go to a playground (take a kid if you need too) and swing or slide. Just have fun, be a kid an just enjoy the simple pleasures of the park. This may bring back a flood of funny stories we can share.
Laugh at Yourself – Don't take yourself so seriously. Find the funny moments and situations in your day and just laugh.
Laugh Out Loud – my kids know if we are at the movies and it's funny Dad's going to be loud. Laughter is like a medicine – I read that in a book somewhere!
I hope we can all take a moment today and find the humor that is happening all around us.  I know that it will make for a much more enjoyable day and it may make us better communicators.