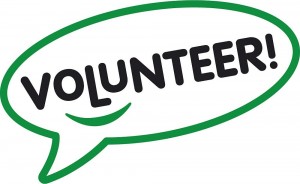 This week we have been sharing ideas about recruiting, training and keeping volunteers. At every conference I attend this seems to be the number one topic of discussion.  With that in mind I thought I would share ten of the best ways we can be attractive to potential volunteers.
Be Passionate
This should go without saying, but if we are not passionate about our ministry how can we expect others to join the team? Be passionate and enthusiastic when we share both vision and opportunity with those that express interest.
Serve Them
From the very beginning we should serve our volunteers. Respond quickly to those that express interest and share the vision and how they can be involved immediately. We only have one chance to make a great first impression so let's do it right!
Provide Meaningful Opportunities
Don't expect talented people to just fill gaps or be chaperones.  Match people to positions that will utilize their talents while at the same time stretch them.
Be Flexible
The key is flexibility, provide a range of opportunities with multiple levels of commitment. Also, we should apply the "try before you buy" principle. Allow new volunteers to experience several different venues and positions before committing them to a position long term. Also don't foget that people's interests, motivations and availability will change over time and we should adapt accordingly.
Cover Costs
Be sure that money is not an obstacle. With everyone looking to cut expenses and stretch their budget we must be aware of any costs associated with volunteering.
Encourage Team Members to Invite Friends
We've heard over and over again, word of mouth is the best form of volunteer recruitment.  Coach and encourage our happy volunteers to invite their circle of influence to join the team. Coupled with the potential of social media friends reaching friends can bring explosive growth to our team. Are we ready?
Connect People
We live in an increasingly socially disconnected society.  People are wired to connect to other people.  We must be proactive in providing the type of volunteer experience that allows families to volunteer together and helps foster new relationships.
Be a Leader
Management guru Peter Drucker once said, "So much of what we call management consists of making it difficult for people to work".  Too often this could be true. People who volunteer want to make a difference and don't want to have their time wasted.  Good leaders simplify, they empower, and they inspire others.  In short, leaders attract and we need more of them in volunteering.
Make if FUN
We should strive to make our volunteer experience rewarding and enjoyable. Learn what drives our volunteers, their passions and interests and act on that knowledge.
Say THANK YOU!
Certificates, parties, awards, and volunteer appreciation events are all excellent but sometimes a simple, sincere thank you can mean the most.