This weekend we are hosting a Children's Ministry Expo.  We have two significant goals in mind. One, let our church members and attenders get a glimpse of how much FUN it can be to be involved in our Children's Ministry. Two, to give everyone an opportunity to join the team.
So, what is our Expo going to look like? I am so glad you asked. The theme or "look" we are shooting for is a Carnival.  Everyone loves going to the carnival and the smell of fresh popped popcorn is a great hook! We will be setting up in one end of our fellowship hall with "booths" that will include interactive games and fun stuff.  These will include Speed Stacks, a Prize Wheel, a Giant Football, and more.  All of this is to create an atmosphere that will draw families both young and old to check it out.
Of course we'll include information that will describe all each our programs for families. Right now that includes Upstreet, Kidstuf, Asbury Kids Art Academy and the soon to be launched FX – Family Experience.  Along with a detailed description of each program we will have a list of service opportunities available in each program.  The ministry position descriptions will include skills needed, training available and time commitment required. We want everyone to have all the information needed to help them make a decision to join the team.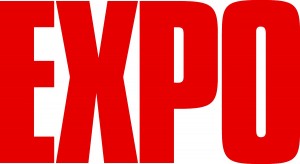 We have been promoting our Expo for a few weeks within our church publications.  Today we'll send out an email reminder via MailChimp that will include additional details in very attractive invitation.  On Sunday we will be playing a Children's Ministry commercial titled "Leave a Legacy" in each of our three morning services. Again our goals include letting everyone know how much FUN serving in Children's Ministry can be and giving them an opportunity to join the team.  I'm looking forward to a great Sunday morning and to meeting some new team members!