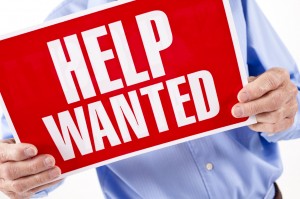 Killearn United Methodist Church (KUMC) in Tallahassee, FL seeks a dynamic, transformational educator and leader, with a passion for the Lord, and a love of children and families, to join us as our Director for Children's Ministry.  The incumbent is responsible for the curriculum development and administration of a comprehensive children's ministry unit including Sunday morning worship (average weekly attendance of 215 children), weekday preschool program, elementary age afterschool and summer camps, nursery services, and prayerful ministry to parents and families through both formal and informal interactions.  Reporting to the Associate Pastor for Children, Youth, and Adult Ministry, the Director of Children's Ministry is the direct supervisor to 6 staff members, with indirect supervision of more than 40 part time employees in the nursery, preschool and camp operations.
As the senior leader of the Children's Ministry unit, the Director coordinates volunteer recruitment, training, retention and recognition efforts and creation and management of the departmental budget.  This is a full time exempt position with frequent evening and weekend work (including Sunday mornings) commitments.  Remuneration includes an annual salary of $40,000 – $45,000 and a benefits package including medical, retirement and discounted childcare.
Killearn United Methodist Church is a community of 2500 believers with an emphasis on service and missions.  In these rapidly changing times, our primary purpose is to spread the Christian faith by reflecting the teachings of Christ in all our activities.  Our calling as a church is to, "Present Christ, encourage growth and holiness, and send people out to present Christ."  We offer our Celebrate Recovery worship service on Friday nights and 4 worship services on Sunday morning including two contemporary services, one traditional service, and one coffee house service format.  Average weekend attendance is 1,000.  In addition to Sunday morning services, we have multiple weekly bible studies, small groups, leadership committees, and church activities for all ages to continue to transform and engage the hearts of our members for Christ.  For more information about our church and our broad based ministry offerings please visit our website at www.kumconline.org.
Tallahassee, FL is the capital of the State of Florida with a total population of 183,000.  Tallahassee is home to 2 state universities (Florida State University and Florida A & M University) and one community college (Tallahassee Community College).  Primary industries include education and government.  With an award winning Parks and Recreation Department, temperate climate, and moderate cost of living Tallahassee is an ideal location for family living.
Minimum requirements for the position include a heart for children and a mature Christian faith.  A college degree and previous experience in children's ministry is preferred.
To apply for the Director of Children's Ministry position please forward a letter of interest, current resume and the names and contact information for three references to Pastor Dennis Lewis atdlewis@kumconline.org.  Review of materials will commence immediately and will continue until a Director is named.