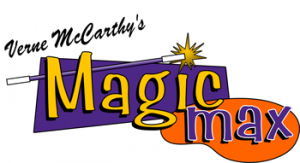 I recently accepted a part-time position at a Magic Shop. You could say this is a dream realized late in life. When I was just kid growing up in and around Houston one of my fondest memories was a small magic shop downtown. My grandfather, who worked for the city of Houston, would head downtown for job related meetings and occasionally I would have the opportunity to tag along.  On one such trip we discovered this little magic ship tucked away among all the busyness of the city. I can remember the wonder and excitement I experienced on those trips into this tiny little store.
Today, for a myriad of reasons, the brick and mortar magic shops are becoming harder and harder to find. To me this is a great loss to children everywhere. Yes, you can watch a magic demo on YouTube and even learn the secret of how the illusion works.  Yes, it's almost always cheaper to purchase a magic trick on the internet. However, a significant portion of the experience is lost without the magician behind the counter performing for you.  That along with the sensory experience of actually getting to touch the gimmicks can lose the "magic."
So, what does this have to do with Children's Ministry? Awe and Wonder – they can be the catalyst to life-change.  When we prepare for Sunday morning or for a mid-week program do we look for the opportunity to instill wonder? Do we search for a chance to create awe as our kids meet with God?
It has been my experience the Gospel Illusions can be a great way to reach children. One of the joys of working in the Magic Shop is watching a child's eyes pop and jaw drop when you perform an illusion. This same experience can happen in our children's services and it will be talked about by the kids for weeks. My goal is to always use the tools we have available to point kids to Jesus.  Let me challenge all of us to be proactive in using tools like gospel illusions to create a sense of awe and wonder.
Hey, it's also a great deal of fun to visit a magic shop! Let me encourage you to seek out a brick and mortar shop in your area.  While you're there let your imagination run wild with how you can bring a sense of wonder to your ministry this week.