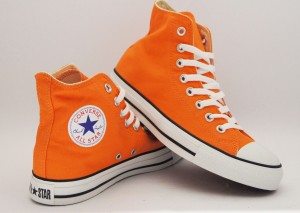 CM Buzz is offering you the chance to WIN THREE of the best Family Ministry Resources available.  These three books will Challenge, Stretch and Encourage you to take a Fresh, New look at the way you do Children's Ministry.
Think Orange by Reggie Joiner - 
"Founder of the Orange Conference, Reggie Joiner looks at what would happen if the church and families combined their efforts to create a revolutionary strategy to affect the lives of children.
Families and churches are each working hard to build faith in kids, but imagine the potential results when the two environments synchronize, maximizing their individual efforts. What can the church do to empower the family? How can the family emphasize the work of the church? They can Think Orange. Former family ministry director Reggie Joiner looks at what would happen if churches and families decided they could no longer do business as usual, but instead combined their efforts and began to work off the same page for the sake of the kids.
With a transparent, authentic approach that gives every family and church hope for being more effective in their common mission, Think Orange rethinks the approach to children's, youth, and family ministry."
Family Ministry Field Guild: How Your Church Can Equip Parents to Make Disciples by Timothy Paul Jones
Scripture calls parents to train and nurture their children's faith. How can churches best equip families to disciple their children?
Family ministry expert Dr. Timothy Paul Jones gives church leaders a practical plan to equip parents to be the primary faith trainers in their children's lives, moving beyond mere programming into genuine spiritual transformation.
This resource is for leaders in the trenches–those who:
see parents disengaging from their children's spiritual development,
see too many students leave for college and drop out of church, or
are frustrated with programmed ministries that fail to produce results.
Based on solid research, this field guide unpacks how real-life churches can narrow the gap between present reality and the biblical ideal of faith-nurturing families.
Building Faith at Home by Mark Holmen
Studies show that faith lived out in the home is more influential than the Church. Unfortunately studies also show that prayer, Bible reading and faith talk are almost non-existent in most Christian families. What can be done to reestablish the home as the primary place where faith is nurtured? Start with pastors who can set the tone for the importance of family ministry throughout the church. Building Faith at Home challenges pastors to do as Mark Holmen did—change from being a pastor who gave little attention to family ministry to being a senior pastor who has made family ministry a top priority in his church. Part of an exciting Faith at Home initiative, this book offers a vision and a practical model for how to weave family ministry into the DNA of churches. Holmen gives pastors the tools they need to consider the level of their commitment to family ministry and an integrated approach that can revolutionize their approach to this vital ministry.