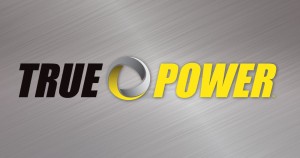 I have been thinking recently about what kind of energy source our children are plugging into?
It is so easy to get caught up in the modern western world we are living in and see ourselves, as well as our children rely on the world and worldly things to motivate us and energise us. Television, secular music and worldly beliefs are not necessarily bad things but when our reliance is totally on them and them alone, then we have a problem.
However, I truly believe there is a generation being raised up amongst our children where they will find their life energy from God's word and the Holy Spirit within them. This is something that has stirred me greatly and I want to be able to help them in finding how to plug into this and best utilise the energy on offer.
I am so thankful for the numerous resources on offer throughout the CM network and for the various people doing great things. I love the simple things like specific youth bibles translated with a more "hip" wording which immediately opens up discussions in groups as to how each version differs. I believe it is these kinds of things that will help build a strong foundation in our children as they can read and relate to it all in their own unique way, taking it in and allowing it to grow within them.
Our role in all of this is to direct them all in how best to use their energy. Once they have plugged into the word of God and they allow the Holy Spirit to direct them in their lives, all we can do is simply encourage them to step out in ways they never believed they would have before. The difference this time is they have spent time plugging directly into Abba Father and they feel fully charged and ready to take on the world (in a sense)!
The picture that keeps coming to mind whilst writing this is, in the UK we had an advert for ReadyBreak, which was a morning porridge type of thing. As the child ate his breakfast, he developed a bright orange glow around him which stayed with him throughout the day, protecting him in everyday life. Quite a catchy advert really, but how much more true is this for our children knowing that God's word is true and offers them the most secure foundation imaginable?