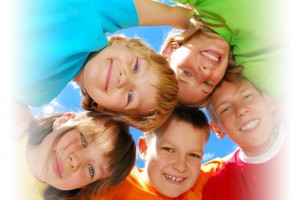 This week we are finalizing the details for our Asbury Kids Expo.  Our AK Expo has three goals in mind:
Share the vision for the Family Ministry here at Asbury
Create excitement and a shared enthusiasm for Family Ministries
Invite our church family to discover how they can become involved
Steps to Success:
Assemble the Team – recruit a decorator, a communicator, and an administrator. Each one of these roles is important to the Expo and will help to make sure that the dream becomes a reality.
Connect with "Big Church" – get with the pastoral team and connect with everyone, sharing the who, what, when, where.  Communicate the value to the entire church body.
Make It FUN! – Use an Expo Theme (Super Heroes, Hot Air Balloons, Carnival, etc) decorate with balloons, give away candy/mints, have fun music playing.
Create "the Big Mo" – momentum and enthusiasm are the keys to a successful Expo. Use every communication avenue you have available: posters, stickers (they work or politicians), Facebook, Twitter, etc.  Leave no stone unturned.  A healthy buzz leading up to the Expo is critically important.
Follow-Up – create the follow-up plan long before the date of the Expo. Plan to contact those who sign up or express interest within 48 hours of the conclusion of the Expo. Be sure to have leadership training scheduled immediately following the Expo.  Get those that are interested connected ASAP.
The cry of most Children's Ministry pastors and directors is "I need more volunteers!" Hosting a Family Ministry Expo can become a great way to share the vision and invite others to join the team.  The time invested in creating a dynamic Family Ministry Expo will be worth the effort.