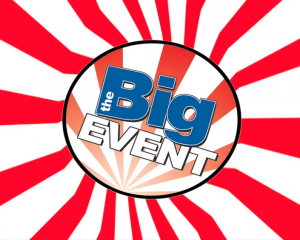 Yesterday, I was asked: "If you had six weeks to plan for an upcoming Children's Ministry Retreat what would that planning meeting look like?" My first reaction was "We should have started the planning a minimum of six months ago."  To create an effective and memorable event takes adequate time to cast vision and properly prepare.
Actually, we typically work from an annual calendar that is prepared a minimum of three to six months before the first event on the calendar. We have worked from both a January through December (budget) calendar and an August through July (school year) calendar as we prepare for the next season of ministry.  With that in mind these are the Steps and the Timing typically used as we Plan for a Ministry Event:
Six Months Prior to Event
Cast Vision for the Event
Church and Staff begin praying for the Event
Select an Event Director
Set dates for the Event
Prepare the Budget
Determine Ages/Grades that will be participating
Begin Recruiting Team Leaders and Activity Directors
Begin to develop a Promotion Strategy
Set goals
Four Months Prior to Event
Estimate Event Attendance
Enlist Directors and Team Leaders for small groups, recreation, promotion, decoration, praise team, etc.
Create a Calendar of Events
Schedule Planning Meetings
Guide the Promotion Team to develop a Promotion Strategy
Three Months Prior to Event
Set the Event Schedule
Volunteers to attend Training Meetings
Give Leaders a Supply Request Form
Begin Promotion Efforts
Enlist Praise Team Members
Enlist a Decorating Team
Two Months Prior to Event
Continue Promotion Efforts
Begin Praise Team Rehearsal
Begin Constructing Decorations
Individual Team Leaders host Team meetings
Two to Four Weeks Prior to Event
Host a TEAM MEETING for ALL VOLUNTEERS
Receive Supply Request Forms
Continue Event Promotion
Continue Praise Team practice
One to Two Weeks Prior to Event
Distribute Prayer Guides to Church Body
Distribute Supplies to Team Leaders
Finalize Space Assignments
Conduct Individual Team Meetings
While this is not an exhaustive list of everything need to prepare for a retreat or large event it is certainly a basic outline.  Of course each event will have specific needs that can be addressed as we work through this list. The primary objective of this list is to keep our team moving forward with a productive time line.