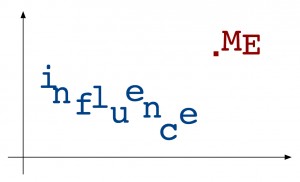 Recently I was involved in a conversation and the phrase "they're just kids" was used by one of the adults involved.  This is an attitude that can cripple a Children's Ministry. We work with one of the most discriminating groups of people on the planet.  Their entire life is filled with media stimulation, bold presentations and immediate gratification.
Here is an excerpt from a 2011 article in Truthout written by Henry A. Giroux and Grace Pollock:
"The American Medical Association reports that the combined hours "spent in front of a television or video screen is the single biggest chunk of time in the waking life of an American child." Such statistics warrant grave concern, given that the messages provided through such programming are shaped largely by a $263-billion-dollar-a-year US advertising industry, which sells not only its products, but also values, images and identities largely aimed at teaching young people to be consumers."
There is an all-out assault for the attention of children that desires to shape their opinions, perspectives and choices.  We cannot afford to have the attitude of "they're just kids" as we endeavor to communicate the truth of the Gospel and influence their moral and spiritual growth.  Our investment must include a commitment to give our very best to reach and teach this generation.  To Finesse the Details we must:
Evaluate our Space – is it clean? Is it well-organized? Does it reflect an attitude of importance?
Evaluate our Team – are the right people on the team? Are the right people in the right positions? Do we have enough team members?
Evaluate our Presentation – is it sharp? Is the message clear? Does it call for a response?
Evaluate our Time – where is it invested? What area receives priority? How much is wasted?
Evaluate our Commitment - what is our goal? what are we willing to sacrifice to achieve our goal?
Business as usual will not make the impact that we desire on this generation! We are in a battle for the hearts and minds of children and families. If we approach this battle with an attitude of "they're just kids" we are destined to lose. We have the greatest message on earth and we have the opportunity to share it with the most receptive age group – Let's give it our BEST!