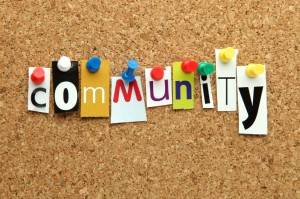 Can kids experience true community at church? Community is one of the key factors in helping kids grow spiritually but creating community for kids can be elusive. The vast majority of books, material and web discussions tend to tilt heavily toward teaching tools and techniques.  While this area is important without community it can become hollow.
Community in Kidmin
What is community for kids? Small Groups? We have all done it – divide the kids into groups of six to eight and add an adult leader.  Pretty simple…but there has to be more.
Sunday morning is an opportunity for us to create a place where kids are known, loved and grow.  It's tough being a kid today and creating a place where kids feel safe and appreciated is mission critical.  A place where kids are accepted just the way they are and loved is the key to connecting with them.
Four Critical Factors
God Values Kids – The Bible makes it abundantly clear that God places a premium on children and we should too.
Community is a Priority – cast a clear and concise vision for the value of community.  State It boldly and often that our desire is to create real, lasting relationships with our children
Loving Small Group Leaders – The right leaders are critical to creating and maintaining community. Leaders that love and value children will draw children to them.
A Safe Place – a place where it is "safe" to share what's really going on in the life of a child…a place where love and understanding are apparent…a place of trust…a place where God's love is evident.
Ideas that Build Community

Regular Contact Outside of Sunday – call each child or send them a postcard once a month
Know Each Childs Name – knowing a child's name communicates value…call them by name often
Encourage Kids to Share Life – pictures, report cards, music…invite kids to bring things that share their life
Activities Outside of Church – make small-group memories with your kids
Building true community is not easy.  It takes time, effort and intentionality to create lasting community.  But, it's worth it for our kids!