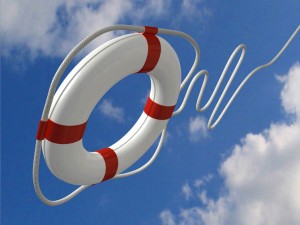 When it comes to children's ministry and your aims and goals, do you want to change lives or do you want to save lives?
Well, why can't we do both?!
In effect, from the moment our children make that commitment in their hearts to follow Jesus and live out a life that pleases Him, their lives are changed, dramatically! But, at the same time and by default, I believe their lives are saved also. Saved from the original path they may have taken and thrust onto a path already marked out for them with only good and great things in store for them (Jeremiah 29.11).
People often wonder if children can make the decision to commit their lives to Jesus and sometimes believe they have not fully developed yet to know the impact of their decisions.
Whilst this may be true in some aspects of their lives, I am reminded of a quote I read once, "There is no junior version of the Holy Spirit." This speaks for itself and makes me feel encouraged for our children believing their decision to commit their life to Jesus will have the very same impact on their life as my own decision.
After Jesus died and rose, He appeared to the eleven disciples and gave them the Great Commission (Matthew 28:16-20). At no point when He said "Go into all the world and make disciples of all nations" did He say, do not worry about the children, they may be too young to understand. No, He meant everyone and no one was to be left out on this commission. In fact, the very teachings the disciples had learned from Him were to be passed on ~ part 2 of the commission with the very secure knowledge that He is with us to the very end of the age.
So when we allow our children an opportunity to respond to the calling God has for them and ask them if they wish to commit their lives to Jesus, be sure in your heart and mind that are fully capable of making this decision and that the same Holy Spirit dwelling within us will choose to make them His dwelling place also.
Thus, lives are immediately changed but also saved! This can only be a good thing.