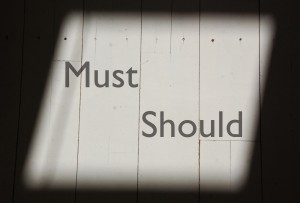 1. Communicate
Communicate – Communicate – Communicate
Share the WINS!  Tell stories to everyone – Lead Pastor, Staff, Volunteers, Parents and the community.
Use every avenue available to promote the great things happening in Children's Ministry.
2. Value Children
It's all about the KIDS!  Treat them with love and respect and they will want to engage. Coach all of the CM team to make every child feel loved and valued.
When sharing about our ministry use positive language to describe the children involved in the ministry.
3. Build a Team
The best thing we can do for our ministry is to recruit and train a TEAM of dedicated leaders.  Cast a big vision and we can attract gifted and talented people to that vision.
4. Train Volunteers
Create an atmosphere of encouragement and ongoing training.  Regularly scheduled team meetings should include vision casting, skills enhancement and how-to instruction.  Give our teams the knowledge and tools to be successful.
5. Clean & Clear Children's Space
Every Children's Ministry regardless of size or budget can be clean and clutter free. If we want parents and church members to take our ministry seriously cleanliness is not optional.  Walk through every space and remove the clutter and clean it till it shines!
6. Minister to Families
At this point we've all heard and probably even said it: "Parents are the primary spiritual influence in a child's life." So what are we doing about it?  What can we begin changing now to be a Family Equipping ministry rather than just a Children's Ministry?
7. Use of Media Wisely
We all want it and we all love it: State-of-the-Art equipment and technology can really enhance Children's Ministry.  But it can never replace the love and attention a child needs.  We cannot out flash Disney and Nickelodeon but we can certainly offer something they cannot – Love on Kids!
8. Connect to the Entire Church Body
Don't be an island.  It can happen easily – we have our own space – we have our own team – we have our own goals.  We must be proactive to stay connected to the entire Church Body! Make the necessary effort to connect the Children's Ministry to the entire church. Engage our kids in the Body-Life of the church through service, communication and events.
9. Evaluate Constantly
Honest critique given with the intent to improve is extremely valuable. Having fresh eyes view the Children's Ministry regularly is extremely helpful.  Invite a CM friend to visit the ministry and give a written evaluation of their experience. Invite new guests to give us a wide open view of their first impressions.  Take this information and make adjustments if necessary.
10. Express Gratitude
Thank You – Thank You – Thank You!  Say it often and say it with meaning.  Catch our volunteers doing things well.  Praise the team in public every time an opportunity arises.  Notes, Cards and Gifts are extremely important to creating an atmosphere of gratitude.  Make this a priority!