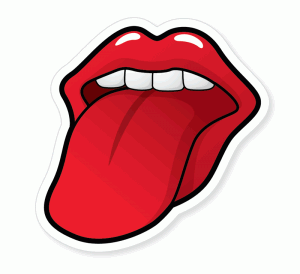 It has become socially acceptable for teens and adults to use extremely foul language in public. Julie and I have had this ongoing discussion for a while now about the lack of respect people have for others when speaking in public.
Just before school was out for the summer Julie made a comment on how the kids exiting one of our sons school campuses were dropping f-bombs and the b-word like it meant absolutely nothing. Then, our family recently visited a state park to swim in the beautiful clear water and were appalled at the language used by a group of teens speaking and shouting to one another. So, it was with great interest that I read this AP story this morning.
MIDDLEBOROUGH, Mass. AP) — Residents in Middleborough voted Monday night to make the foul-mouthed pay fines for swearing in public.
This little town is trying to take back it's public venues by imposing a $20 fine for using obscene language in public. I know that the first outcry will be that they are intruding on "Free Speech." But my question is when is enough enough? When do the rights of a father and family supersede those of an individual in public?  As a father it's disheartening to have my 9 year-old daughter exposed to this type of thoughtless language on a regular basis. As a pastor my heart aches for those who obviously have a need to hear the gospel and know Jesus on a personal level.
My question: What is the right course of action? I'm not sure fining people for obscene language is going to elicit the desired response. I know that heart change is what is needed. So, what do you think will help to stem the rising tide of rude and crude public behavior? Leave a comment and let us know what you think.