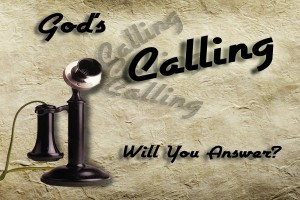 When it comes to Children's Ministry, it doesn't matter if you have the largest or smallest group of children. It doesn't matter if your children are the most creative in your area / region or they happen to be fantastic musicians and terrific dancers or even super-intelligent. These things will happen and are best left to God anyway.
What matters most is YOU. This may sound strange but it is true.
Many people involved in Children's Ministry today are parents and sometimes the thinking is, "Well my child is here, so I must be here." (Please believe me when I say, this is not directed anyone specific.) But if the attitude is this, I would please ask that that person goes back into the main service and is in a place where they can receive and benefit and be ministered to. An attitude like this will only ever hamper the children and stunt their growth.
The reason I say that what matters most is you is because if you are involved in Children's Ministry, then you have been called to it by the Father. He has placed a specific calling on your life and through this, you will bring Him glory, as well as help grow the future generation.  Now you see why YOU are important in this process.
When you come to realize the calling God has placed on your life, know that the call God has for you will always be provisioned for in every sense. I say this because no task, regardless of the size of your ministry will ever appear too big, scripture tells us so.  Also, when you realize and believe this calling, the ripples that spread out can be powerful, effective and wide reaching.
So now, instead of thinking ME, your thinking changes to TEAM and people you believe would rise to a similar calling BUT because you have acted on God's calling on you, then your actions from this point are as an obedient act to the Father and only great things can come from this.
Try to think of the alternative, you are involved in Children's Ministry because you have to be. You need a team around you to help and support you. How easily and readily do you believe others will volunteer to help someone they believe does not want to be there? But, when they see real fruit come from the children displayed in different ways, how easily will it be to ask the same people then?
Now you have a strong team built on a foundation that started from a calling God placed on your life and there is no stronger foundation to build on. But the great news is this: your Children's Ministry has a secure starting point for what lays ahead and whilst it may be a true saying that there is no I in the word TEAM, there is ME there and without it, there would be no TEAM.