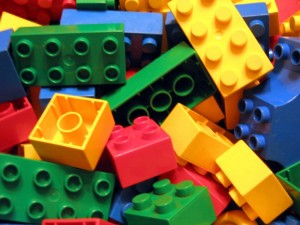 Kidmin by it's very nature should be FUN! I just visited a blog written by my friend Karl Bastian and got a glimpse of his "Camp Closet" – chock full of FUN! Two of the hallmarks of a great Children's Ministry should be laughter and FUN. I grew up in the era of the sit down and listen Sunday School and don't remember a lot of laughter in the few Sunday School classes I attended. So my question this morning is are we intentional about building fun into our lessons?  What are some ways we can incorporate laughter into our teaching?  Here's a quick list:
Games – I love games and so do kids! Messy is good. Loud is good. Upfront let me say that I believe that while a game can be used as a teaching point it's OK to play a game just for the joy it brings. Play is the "work" of kids and FUN is the currency in which they feel rewarded.
Sketches – write and perform sketches that include humor.  Write/Use sketches that teach with humor and they will be remembered and retold.
Illusions - they're fun and every Elementary kid is entertained and amused by magic tricks.  Long after the class is over they'll still be talking about it. Use illusions to teach, communicate and create memories.
Toys – I was reminded by Karl's blog about how many cool toys we have incorporated over the years.  Introducing unique and interesting toys will let kids know that we understand their world and want to connect with them.
We want our kids to remember the lesson long after class ends – that means we need to go the extra mile and make it FUN!  Incorporate FUN into your lesson and kids will learn.  Yes, it means we have to work harder to make it interactive and memorable – but our kids are worth it! So, let's have FUN!