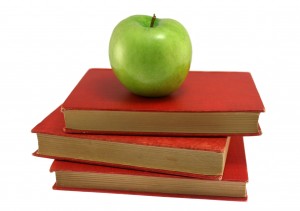 Yesterday we performed our third program for the Citrus County Library System. This idea was birthed out of a definite community need and the fact that the county library system had very limited funds for their summer programs. We live in a community where 25% of the adults are functionally illiterate and over 50% of third graders failed the reading portion of the state minimum test. What started as a short conversation with my local librarian has grown into an opportunity to help our community and connect with kids that have never attended church.
Each Library performance has had a capacity crowd of both parents and kids.  Our "Dream – Read – Live" program has given us a venue and a platform to connect outside the walls of the church with the non-churched of our community.  At each show we give the adults in attendance an evaluation form and I would like to share some of those comments with you:
I thought Dream! Read! Live! was just what the students needed.  He had them highly engaged. – Tina T. – Crystal River Primary
In over 19 years of teaching I have never seed a better literacy assembly.  The children were highly engaged and the presenter knowledgeable on children and literacy. Well worth the time! Thanks – Donna Wilker – Crystal River Primary
All my students wanted to check out books to learn about magic.  - Alyssa Bonomo – Crystal River Primary
Mr. Tusing's magic show was educational, entertaining and fun. A true professional, Mr. Tusing "Wowed" the crowd with his skills and presentation.  Mr. Tusing tied in the importance of children having magical dreams and goals in real life! Fantastic! – Susan Mutschler – Public Services Manager Citrus County Library System
Wise advice. Positive impact on children. Would recommend it to all ages. – N.E. – Beverly Hills Library
The relationship between reading, dreaming and living was very well demonstrated. The stress on reading was very good. – Suzanne Carvajal – Beverly Hills Library
First, I want to point out that these comments are made by community members who do not attend our church.  While we did not share a gospel message at these performances we did invite everyone to our church and also distributed literature that contained information about our church. To me this was an amazing opportunity to provide for a community need and at the same time build great relationships with the non-churched within our community. Second, we received multiple invitations to other venues within our community.
Please let me encourage all of us to be in prayer about what community needs we could meet. Once we identify those needs then find a way to meet that need. This will allow us to build relationships that can lead to opportunities to share the gospel of Christ.  My life verse:
To the weak I became weak, to win the weak. I have become all things to all people so that by all possible means I might save some. I Corinthians 9:22
Share your ideas and successes. I would love to hear how you are impacting your community outside the walls of your church.  Leave a comment!