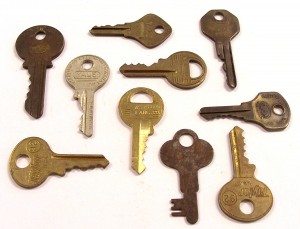 This morning I sat down and thought about the length of time I've spent in ministry.  Believe it or not I have now been in full time ministry for 21 years.  (not counting my volunteer years…yes I was a volunteer long ago) Wow! It has flown by.  So, I thought I would share 10 Keys to Long Term Ministry.
1. Renew your Commitment – Ask yourself why you are in ministry.  Remember what first drew you to ministry as a vocation.  Think about how you felt when you first answered God's call.
2. Don't view your Ministry as a Stepping Stone – Too often ministry to children or teens is seen as a starting place for ministry.  If you are called to serve Children or Teens serve there with purpose and commitment.
3. Evaluate & Grow – Analyze how things are going within your ministry on a regular basis.  Remember, people's perception is their reality. Check the temperature of the room often.
4. Stay Healthy – Spiritually, Emotionally, & Physically  – We need to be attentive to all three of these areas if we desire to serve for the long haul.
5. Communicate – Communicate – Communicate – Large groups, Small groups and individuals all need clear communication about where we are going and how we are going to get there.
6. Embrace Family Ministry – We each have to determine what Family Ministry looks like in our situation.  But the fact is, we must be intentional about ministering to the entire family.  Not just the kids.
7. Build a Team – The quickest route to burnout – try to do everything yourself.  Our role as a ministry leader is to find, coach and release volunteers to minister.  Don't be a "Lone Ranger" in ministry!
8. Read Voraciously – Read books on ministry.  Read books on family dynamics.  Read books on business.  Read outside the field of ministry.  Read for Fun.  Read your Bible.  Read – Read – Read.
9. Get a Hobby – Do something that helps your relieve stress.  Find something that you enjoy doing that has nothing to do with ministry.
10. Make your FAMILY #1 – God established the family before he established the church.  Be sure you keep your FAMILY 1st in line. This is last on the list so you won't forget it.  Your family must be your #1 Priority.
There you have it, a quick primer on Ten Things that will help keep you in ministry for the long haul.  What would you add to the list?  Leave a comment and let us know.