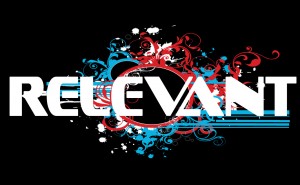 Recently I have been thinking, "Is our children's ministry relevant to our children?"
I know that there are literally hundreds of people all across the world sharing resources, ideas and tips and advice on how to keep things real and liven your lessons up and these are so greatly appreciated by the wider audience, including myself. But do we often get lost in trying to do so much that it seems like another day being at school for them?
I truly believe this is not the case and my reasoning for this is when chatting with our children about things they have learned previously, what they have enjoyed and what they would like to continue doing, their answers always encourage me that we are doing the right things in the right way. We know we will never get all of the things right all of the time, but in continuing to do things the way we are doing now, we should take heart and be encouraged.
The knowledge that somehow manages to grab hold within them is a joy to see and be part of but how and when they share that with their friends and even within the church is even better.
We know that in the bible Jesus tells us, "Heaven and earth shall pass away but my words will never pass away." This was over 2,000 years ago and those very words are so relevant to so many people in so many different ways today and continue to be so.
I am always eager to explore new things with things in the church and to push the children in what they want to do. Family services where they control the worship music and hosting and greeting to group videos of scripture recitals but if my aim is anything other than helping grow and expand their knowledge of who God is and why he loves them whilst having fun along the way, then it is for nothing really.
So although the requests for worship songs may change from week to week with them asking for Toby Mac, Newsboys and Tim Hughes , to name only a few, and discussions on parables and miracles performed and various other topics often vary outside the box, I know the relevance of our ministry will always be as important to them as the words Jesus spoke all those years ago.