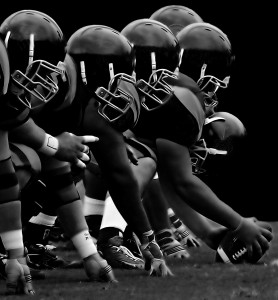 Wow! That's a list of 4 of my favorite things.  This morning I picked up the Tampa newspaper and was greeted with a story that saddens my heart.  I'm a competitive guy – Julie may say an overly competitive guy – hey, I just think if were keeping score I should be trying to win! I also have a passion for the game of football having played, coached and cheered for my favorite teams.  I am also a parent of five boys – that I pray will become men of integrity and honor.
That's why this particular newspaper story hits hard: "The Seffner (Fla.) Armwood Hawks may have to vacate the 2011 Class 6A title – and subsequently all 15 wins in the 2011 season."  This is a case of parents cheating to get their children on a better football team.  One local radio station made the statement that the kids had no responsibility…I disagree. We are talking about kids that are Juniors and Seniors is high school – they knew exactly what was going on. It is a sad state of affairs when entire families will forfeit honesty and integrity for a child to play on a particular football team.
That brings me to Kidmin – What are we to do as men and women who lead ministries designed to help families? I believe one of the ways we can help is to sound a clarion call to higher standards.  Honesty and Integrity are two of the attributes that we were teaching this past Sunday.  We live in a society that has bought the lie that the "ends justify the means."  We as leaders need to speak boldly and confidently into the lives of parents and kids about the virtues that are the hallmarks of a Christ-follower.
What questions do we need to be asking of ourselves? of parents? of kids? How can we help families understand the danger of "situational ethics"? We, as parents, make decisions everyday that are going to effect our children's tomorrow – let's make the right choices!