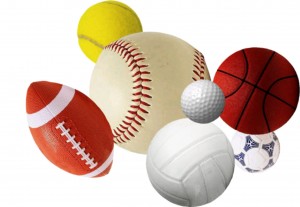 We just completed our season of Upward Basketball and Cheer. Speaking as a parent I would say this has been one of the best sports experiences for my children. Quick reminder: I am the father of six and have been involved in youth sports for more than 30 years as a coach, volunteer, board member, etc.  Speaking with the voice of someone who has "been there and done that."
From the beginning of the season up until the closing banquet the focus has truly been: "What's best for the kids?" I wish I could say that about all of my previous experiences in youth sports! The reality is that too often youth sports have little to do with what's best for the kids.  Egos, testosterone, and vicarious living become the focus.  Oh, and the idea that "my son is the next Tom Brady or Arian Foster" is rampant among parents.
As I stand on my soap box this morning I want to share a couple of things that we who work with kids as a vocation should think about:
1. Youth Sports Dominates a great deal time among a large percentage of families.
With this in mind – what are we doing to connect and influence Youth Sports?
2. Kids WILL experience long term impact based on their involvement in Youth Sports.
How can we tip the scales to help insure this is a positive experience for kids?
3. Coaches have significant influence over kids.
Have you considered becoming a coach in order to broaden your influence?
4. Community Involvement is a key to having community influence.
How are we as a church actively involved in our community?
Take a fresh look at Youth Sports. What are some ways that we as Christ-Followers can be proactive in reaching families through Youth Sports?  How can we as ministers to children be more involved in their lives outside of Sunday mornings? Are we willing to do "Whatever it Takes" to reach kids?