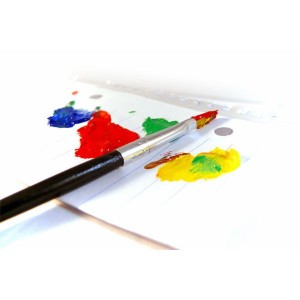 My wife is an elementary school teacher, and she roves between several different schools teaching art. Yesterday she told me a touching story. She works with a fifth-grade girl who has something of an attitude. This girl remembered Dana from as far back as last school year, because she had asked Dana to draw her a picture, which Dana did. The girl not only remembered Dana, but shared that she kept the picture on her wall at home. That brief moment has stuck with a student for more than a year, and Dana barely remembered it after all this time.
I think this story has a crucial connection with the world of children's ministry. For all the times we get to see kids choose Jesus, there are dozens of times where our role is to plant seeds in the heart of kids. Planting seeds is crucial work – people rarely come to faith without a the work of people who planted seeds earlier in their lives. Nonetheless, seeds grow slowly, and at times it can seem like our work doesn't have any effect at all. That's where you come in.
If you lead others in children's ministry, make it a priority to take note of the moments where the seeds you've planted bear fruit. Then, make sure you share them with your team. Whether the seeds were planted by your team or another one, these stories are powerful reminders that our work has incredible results, and most of them take a long time to see. If you can show your leaders how their work pays off, it will encourage them and energize to continue sowing seeds that will bloom in 1, 10 or 50 years.
Dana didn't even remember drawing that girl a picture until she mentioned it, yet that brief moment has stuck with this student as an indicator that Dana cared about her. So, next time you see the effects of a small moment, don't smile and move on. Write it down, and share it with your co-ministers. Let those moments encourage all of us to keep sharing Jesus with kids, even if the results take a long time to see.