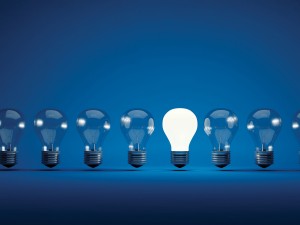 What did your Easter services look like?  Every year at Easter we have families that only attend on those "Big Holidays" like Easter and Christmas.  Yes, I know this comes as a shock to some of you.  I actually shared a "secret" with our kids at the close of each service Sunday. .."shhhh"…"Kids, we do this every Sunday."  That brings me to the point of this particular post.
My intent is get all of us to think about how we plan for the "Big Days" at church.  I know guys that bring in a Special Guest or plan a "Big" Presentation for these types of days.  Several years ago I began to rethink that approach.  One of our major goals for these high attendance days is to get families to want to come back next week and then next week…so on and so on.
If I host a Special Guest on Easter or Christmas Sundays then next Sunday if new families return that guest will not be here.  If we plan a "Big Party" atmosphere for Easter or Christmas Sundays the next week is going to be a "let down" for those first time kids.  If I'm going to make an lasting impression on these kids and their families I need to be able to consistently reproduce what they experience on their occasional holiday visit.
This brings me to the point of this post.  On Easter and Christmas weekends for us it's "business as usual."  That means that the presentation we give on those weekends is going to match what our weekly production looks and feels like.  This gives our guests an opportunity to experience what happens in our "Fun Factory" every weekend.  It also gives me the freedom to let kids know this happens every weekend.  I can offer an invitation for them to come back next week to experience all the fun and excitement again.
Of course this means that every weekend requires the same type of planning and preparation that would be given to a "Big Day."  That is the crux of this discussion…we should give our best every weekend as we prepare to share the Greatest Story ever told.  What do you think?  What is your approach to "Big" Holiday Weekends?