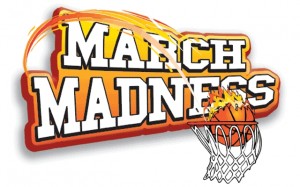 Each March, 
Ministry-To-Children.com hosts a Tournament of Children's Ministry Bloggers
. It starts with a field of 68 and then the readers decide who will advance to the next round.
CM Buzz is listed #6 in the Midwest Regional.  Here at CM Buzz we are a competitive group! With our site listed in the tournament we would really like you to participate and Vote for CM Buzz. You can help us reach the next round and beyond. Invite everyone you know to vote for CM Buzz too.
You can also leave a comment to heckle the selection committee or lobby for your favorite blog - CM Buzz. Hardcore fans can revisit last year's tournament & results at this link.
This is all just for fun, but there might be a prize. The official announcement will come in the second round. This round will close on Sunday March 18th and the Top Four Blogs in each bracket will advance.  Be sure to vote before March 18.
As one of our readers and fans we would be very grateful if you would take the time to vote for CM Buzz!  THANK YOU!