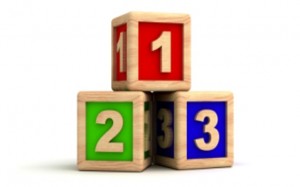 It is no secret that effective recruiting is key to successful ministry.  Books are written about it, there's always a breakout session at conferences regarding it, and we Children's Pastors know how to sympathize with one another over the difficulty that often comes with recruiting.
One reason recruiting comes difficult to me though, is because I'm a "do-it-yourselfer".  I'm not sure what the accurate diagnostic term is for that, but basically, I often fail to recruit because I simply try to do it all myself.  Experience is teaching me though that this is far from the best way.  We know that a team always generates more ideas and greater end results than an individual.  I recognize that if I will delegate to others, there are other things I can give my attention to doing.  And most importantly, the journey is just sweeter when we take others along with us.
As ministry demands increase, so does my gratefulness for those who serve alongside me, and while the list of those needed for effective ministry could be endless, I've recently discovered that there are three roles in my ministry that are crucial to the success of the ministry, and to my well-being both personally and in my leadership role.
Here are my top three: 
*  Encourager — everyone needs an encourager.  It is true that we can't make everyone happy, and it seems that people are often quick to let you know when they aren't pleased. Those who criticize can quickly cause us to lose focus and joy.   An encourager is someone who knows you well, will listen to your concerns, will encourage you and who you know believes in you wholeheartedly.  This person is someone who you know is constantly praying for you and truly wants good things for you.  Everyone needs one.  For me, this is my mama.  Who encourages you regularly?
*  Voice of Reason — this is the person who holds you accountable.  For me, this person helps me think through all my hair-brained ideas and helps me either bring them to reality, or helps me see where they might derail.  This person is the voice that tells me when I haven't delegated well, who helps me keep balance in my life and ministry.  Do you have a Jody in your life and ministry?
*  No Fear Factor — this is the person who is not rattled by anything I toss her way.  Need a place for 25 teen girls to spend the night?  Come on over.  Have a baby that won't stop crying?  Give her to me.  This person believes in ministry to children and youth.  They aren't afraid to tell me no when necessary, but are also quick to do whatever they can to help in a tight spot.  It's not the specific jobs she does that is most appreciated, but it's the confidence that this person has and her commitment to our kids that makes me so grateful to have her on my team.   Who's your Sharon?
My list could go on.  I'm grateful for all who serve our children and youth with me.  I try and remind our volunteers often that they are the backbone of ministry.  I am convinced that though ministry can be hard, when we surround ourselves with others to support, encourage, and hold us accountable, the journey becomes easier.  Who would your top three be?