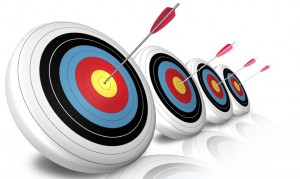 Have you ever had looked around at the kids in your ministry and asked yourself: ""Are they really getting it?"  As you look around you notice that instead of one voice being taught you hear two or even three different voices teaching at the same time. How hard is it to listen to several different voices all at the same time?
The other day as I began evaluating our children's department I took the time to  look at everything that we do. We are a very program oriented church and we won't move away from that model.  But, the one thing that I can control in the midst in all of these programs is what is being taught on a weekly basis. During this evaluationI noticed that on one Sunday we were giving our kids two and even three different lessons in the short time that they are in church.
This leads to one huge problem that I notice when kids are picked up by their parents.  The parents would ask "What did you learn about today?" and the response they got was "I don't know." I began to think about how we could take all of those lessons and make more of an impact on a Sunday morning?
The first thing that needed to be done was to seek direction from God. What is it that I need to do in order to accomplish this goal?  I felt that God was directing me to do to make immediate changes . I needed direction form God even before I went to discuss this with my pastor.
I was led to simplify everything  to the point that might seem like it's too simple. But, I knew that on a regular Sunday morning we needed One Message and One Bottom Line. Our goal became to use one Theme for four weeks. Our Sunday school period would be a time to reinforce the message and the bottom line and to build the relationships with the kids rather then being called to teach a whole  new lesson. If we took on this change and were able to build upon what we are teaching on Sunday Morning it would be a major improvement.  When the kids leave in the morning they would know what was taught and be able to share that with their parents.
I believe that by doing this we will be able to have a greater impact on a weekly basis with every child.  Also, we will be able to see significant spiritual growth in the lives of our kids and families.