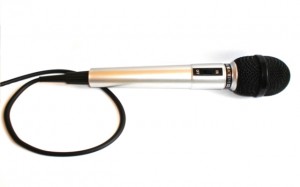 Confession, I'm not a great singer, yet I've found myself leading worship at a lot of our kid's services. At first, this seemed like it would be a real weak-spot in our Sundays, but it has actually turned out to be a lot of fun. Because so many children's ministers get pushed into this task, I thought I would go ahead and share some tips that I've learned about leading worship for kids.
It's about energy, not perfection
One of the great things about leading worship for kids is the fact that they respond to energy, not perfection. If your voice isn't all that great, or your guitar skills are nothing to write home about, the kids won't notice so long as you imbue your worship with joy and energy. So, when it comes to leading worship for kids, focus on energy, and don't be distracted by your shortcomings.
Get some backup
If at all possible, find a good group of kids to help you sing and do motions. Nothing will help your students engage like seeing their peers rocking out in front of them.
Move around!
When you are in front of students, be a ball of movement. Plan and practice coordinated motions (making sure that they are not too cheesy), that way kids have a couple of ways to join in with you. Even more than motions, make sure you move around on the stage, bounce around on your toes, and smile. The students will respond based on how high they perceive your energy level to be. The more you can move around, the more the kids will feed off your energy.
Let other people handle the tricky stuff
For a while our church had a live "kids band" using mostly Jr. High students who were learning to play their instruments. We used that model because we wanted to give young students an early opportunity to lead, and we wanted something that our students could look forward to. There was only one problem: the music didn't sound very good, and as a result our students didn't really engage. That's why we switched to using DVD's with background tracks. We still have a leader and kids singing on stage, but now we don't have to worry about out-of-tune guitars, bad tempos, or volume that's out of whack, and our students have responded accordingly. Some resources that might really help in this regard are DVD's from HillsongKids, UncleCharlie, Yancy or TheRizers.
Don't be afraid to go all out
This last one is pretty obvious, but important nevertheless. When you are leading worship, don't hold back at all. Focus on experiencing the joy of worshiping God, and project that joy with abandon. Kids will notice if you are holding back, but they will also respond when you go all out. So, go for it and watch your kids follow!