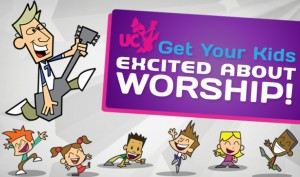 Do you need Children's Worship Videos and Music?
Do you want to save $1500+?
If so…you absolutely DO NOT want to miss this. You WILL kick yourself if you do. There's only 26 hours left.
$97 for $1,672 worth of Children's Worship Video MPEGS and Songs from Uncle Charlie. It ends Thursday at noon (only a few hours left). Visit http://www.only144.com to check it out.
P.S. This hasn't been announced yet. They are going to draw a name from anyone who gets this deal, and the winner will get Uncle Charlie live in their church!
P.S.S. I'm figuring this collection of videos and music has taken about 10,000 hours to put together.